WORKSHOP FACILITATION
Adrienne can assist you in achieving your talent and culture goals by designing and facilitating workshops that engage and inspire.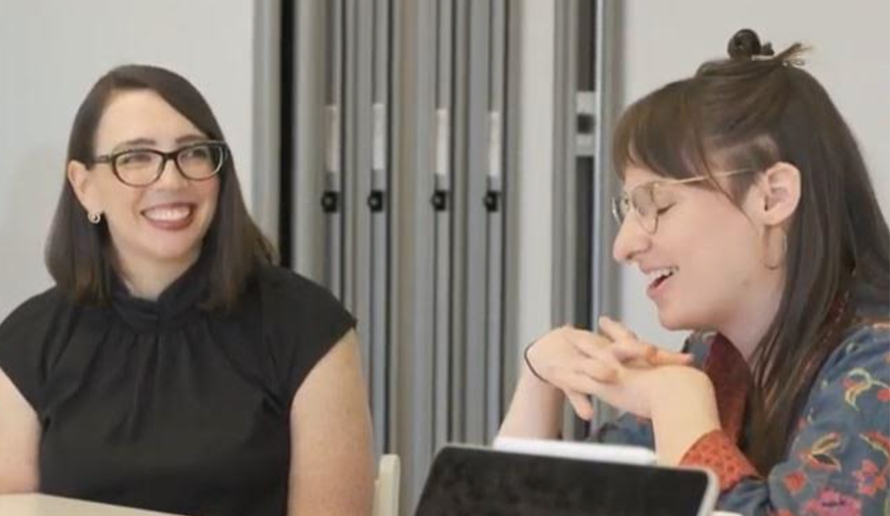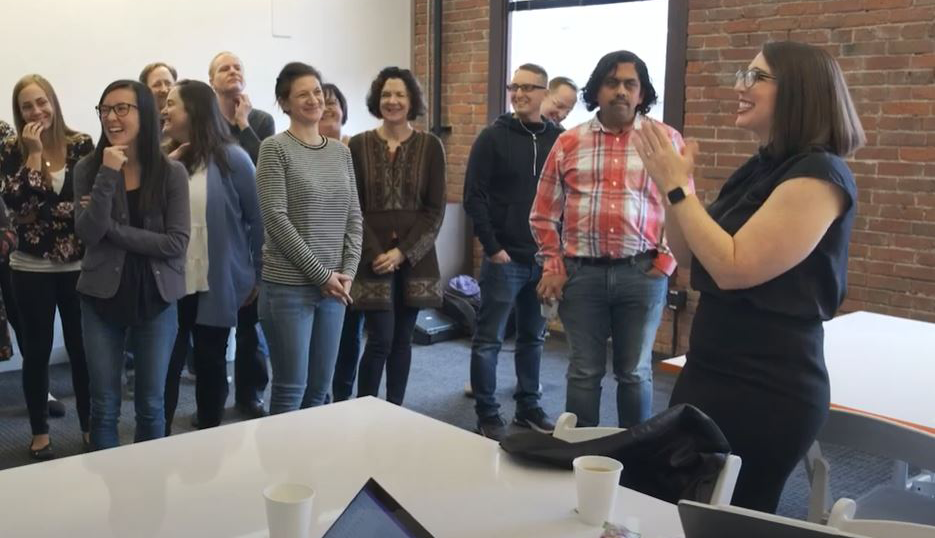 Creating a Coaching Culture
Through coaching, managers can expand their impact by building up the capabilities of their employees, leveraging those everyday, in-the-moment opportunities for development, and continually improving team performance, even when people are working remotely. What's more, effective coaching increasingly plays a key role in attracting and retaining talented people, who expect their managers to provide ongoing feedback and development. And it pays off for the managers, too: Instead of having to have all the answers or spend time on work that should be delegated, they can rely on an empowered team team to step up.
High Stakes Communication
Successful leaders change the world with their ideas and ingenuity. And - their success hinges on how well they present themselves and how well they articulate their message. But it's not always easy and intuitive. It's about understanding how to engage others and mastering the art of presence and persuasion. Executive presence is determined on others' perceptions of you. To alter or improve your presence, then, you must become more self-aware. This is not about losing your personality or changing who you are; it's about modifying behaviors to (1) be intentional about how you show up, (2) improve outcomes in relationships, and (3) grow bottom-line business results.
Advocating for Diversity, Equity, and Inclusion
People need new ways to think about and talk about diversity. Leaders need new skills to enable equity and inclusion in the workplace. And organizations need scalable ways to ensure that their diversity & inclusion initiatives avoid common mistakes and are solid and sustainable. Everyone is at different points on an advocacy spectrum - we need to see clearly what helps and what hinders us in our own personal experience with advocacy for diversity, equity, and inclusion in the workplace.
Culture and Values
Research shows that entrepreneurial/founder-led organizations risk creating structures and work environments that are completely dependent on, and dominated by, the founder. And, importantly, you cannot command commitment; you have to inspire it. You have to enlist others in a common vision by appealing to shared aspirations. That means you have to have a vision in mind and be clear about why it's important to you. And you need to be equally clear about why it should matter to those you're sharing your vision with. We will delineate the different types of values, evidence that they are beneficial to your organization, and how to anticipate and mitigate behaviors that work against your espoused culture and values.
SOAR Cohort Facilitation
Women and minorities in companies still face obstacles and biases in reaching positions of power and influence. SOAR's answer is to create inclusion in an organization by preparing these individuals for leadership roles. The program creates a powerful and immersive peer-to-peer learning environment targeted toward emerging leaders. Learn more about how SOAR is changing the face of corporate leadership, here.
"Adrienne's workshop added numerous tools to my HR toolbox. It has allowed me to be deliberate in my interactions with executive leadership and given me the skills to assist in the professional growth of our employees from the top level down."
Senior HR Leader, Technology Startup
"Getting teams to vocalize and clearly articulate what they believe in is an art form, and Adrienne has perfected it. Thanks for all your help in getting us aligned and moving on this journey."
"Adrienne's expertise in coaching, leadership development, and outstanding communication and facilitation skills has been beneficial to Amazon culture and numerous individuals. While at the company, she led several collaborative initiatives to develop bar-raising programs that improved leadership across Amazon. She is known for bringing great knowledge and professionalism, infectious enthusiasm, and genuine warmth to every project and personal interaction."
Sr. Manager, Global Talent Management
"Adrienne was a great facilitator and I really enjoyed the session. She pieced all the content to our company's culture and values. She was very connected to the group and shared a lot of real life examples that I could relate to. Thank you Adrienne for such an informational class!"
People and Culture Leader, Apparel Retailer